Download the seminar form HERE.
Seminar Fee: $50 for full seminar or $25 for Saturday and Sunday only, and/or $10 per day for rest of the week, age 13 years and up.
All participants must sign the waiver form.
Please make check payable to Highline Kendo Club.
All fees should be sent by JUNE 13, 2013 to:
Julie Chen
Seminar Schedule:
Saturday, July 6, 9:00am – 4:00pm, with lunch break, at Sno-King Kendo Club
Sunday, July 7, 10:00am – 1:00pm at Sno-King Kendo Club
Monday, July 8, 7:00pm – 9:00pm at Highline Kendo Kai
Tuesday, July 9. No Practice.
Wednesday, July 10, 7:00pm – 9:00pm at Sno-King Kendo Club
Thursday July 11, 7:00pm – 9:00pm at Sno-King Kendo Club
Friday July 12, 7:30pm – 9:30pm at Bellevue Kendo Club. Godo Keiko for women with Murayama Sensei
* After practice activities to be determined. Please see www.womenskendo.com for additional information as they become available.
Locations:
Sno-King Kendo Club
Broadview-Thompson Elementary School East Gym/ Bitterlake Community Center Annex
13052 Greenwood Ave N
Seattle, WA 98133
Highline Kendo Kai
White Center Community Center
1321 SW 102nd St
Seattle, WA 98146
Bellevue Kendo Club
Highland Community Center
14224 Bel-Red Rd
Bellevue, WA 98007
All entries and seminar sign ups need to be turned in by June 13, 2013 to Julie Chen.
Please see the Registration page to download the official invite, sign up form and waiver form for federations and dojos outside of the PNKF.
If you're planning on attending the seminar prior to the taikai, the full schedule (including extra curricular activities) along with sign up information will be posted here (and emailed out) once it is finalized.
Ladies that belong to the PNKF and wish to be on one of the PNKF teams need to download and submit THIS FORM to Jeff Marsten Sensei, and the waiver form as soon as they can. The cut off is also June 13, 2013.
Don't forget to join our Facebook event to keep up with the latest and awesomest news as it happens!
The PNKF is proud to announce that 5 time All Japan Women's Champion, Chinatsu Murayama Sensei will be joining us July 13th as our special guest at the 5th PNKF North American Women's Kendo Taikai!
She will also be conducting seminars throughout the week at dojos around the PNKF, final schedule is TBA.
Mark your calendars! We are anticipating that the taikai format will be the same as the previous years, registration for both the taikai and the seminar will open up this spring.
Announcements will be made in both volume and quantity, so stay tuned here or with our Facebook event!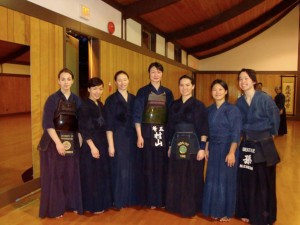 Murayama Sensei's BCKF visit in February 2010. Several of the PNKF ladies were fortunate enough to be invited and attend.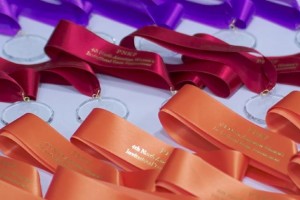 This article was originally printed in KendoWorld, Volume 6.1, December, 2011 and appears here courtesy of KendoWorld.
The Pacific Northwest Kendo Federation's North American Women's Taikai is the official (and a mouthful of a title) tournament started in 2001 by Jeff Marsten Sensei (7dan, kyoshi) and is held every 3 years in the greater Seattle area. We in the PNKF lovingly refer to it as "chicks with sticks" or by "the women's taikai."
Read the rest of this entry »
July 13th, 2013. Renton Community Center. Mark your calendars! More to come in regards to the seminar schedule, hotel accommodations, souvenirs and more.